Funeral Home in Hulmeville, PA
At Faust Funeral Home, Inc., we believe in providing dignity for your lost loved ones, while supporting your family during a difficult period. We pay attention to the details, giving your loved ones the sendoff they deserve and your family the peace they deserve. Contact us today for funeral planning and arrangements, or with questions about end of life services.
Family-owned & -operated

Since 1946, we have been serving the local area for more than 70 years.

Available 24/7

We understand that tragedy doesn't adhere to anyone's schedule.

All-in-one funeral planner

Serving clients' complete needs, from pre-planning to funeral arrangements, cremation & more.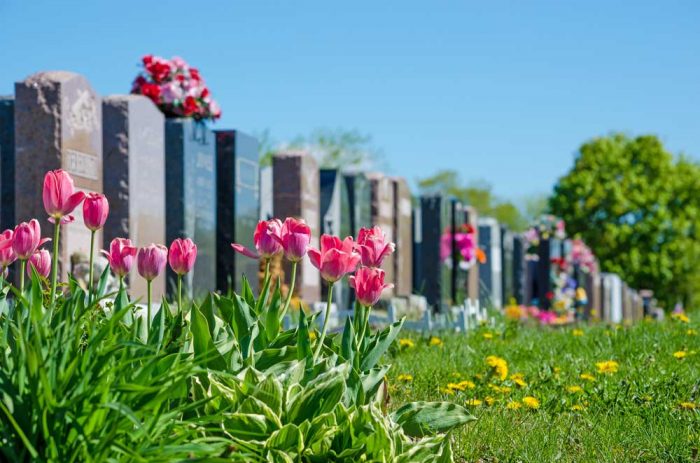 Modern Technology, Old Fashioned Values
If you've ever suffered the loss of a loved one, you know it can upend your entire life. Especially when the loss is unexpected, it can leave you with questions, uncertainty and a feeling of aloneness. Faust Funeral Home, Inc. is here for you. We know the turmoil you're going through, and we're here to help.
Our funeral home in Hulmeville, PA has decades of experience serving the community from a single location. We're part of the communities we serve and have made it our mission to care for them. Available 24/7, our funeral team performs a wide range of services, including cremation, embalming, pre-arranged funerals, viewings, multi-day visitations and much more. Whether it's walking you through funeral proceedings or helping you make the difficult decisions, know that we're right beside you the whole time—and we have been, since 1946.
The great-granddaughter of the company founder, G. Kimbel Faust, Sara Faust-Strang took over the facility in 2018. Her goal is to provide each and every family with unparalleled care and attention. Our funeral home carries a strong tradition of survivor-focused support, and we take the time to go over everything. We're here to help in every way we can.
People consistently choose us for funeral services and cremation in Hulmeville, PA because we make the hardest time in your life as simple as possible. Let us take the burden of funeral planning and decision making off your shoulders and carry it together. We give you the room to think and breathe clearly, so you can say goodbye appropriately.
Our Facility
Dating back to the Victorian era, our historic funeral home is cozy, yet spacious enough to accommodate more than 100 people. Inside, you'll find many comfortable rooms—each inviting in their own way, with classic décor and touches of unique modernity. There's room to mingle and pay your respects without feeling cramped. Many guests also visit on our porch when conditions permit, and we strive to cultivate an atmosphere that's welcoming and calming. People say they "feel at home" the moment they enter our building.
Our facility boasts a large casket showroom so family members can make decisions with their eyes, not just from a catalog.
Our staff acts with compassion and understanding. We always strive to go out of our way to make sure you and your family have peace of mind.
We're Here to Help
At Faust Funeral Home, Inc., our goal is to help families navigate this time of turmoil. To schedule an appointment, call us at 215-757-6662 or contact our team online.
Serving You
For over 70 years Faust Funeral Home has supported the family values in funeral arrangements and funeral services in Hulmeville, PA and the surrounding communities, such as:
Bucks County, PA
Philadelphia County, PA
Bensalem, PA
Bristol, PA
Bryn Athyn, PA
Churchville, PA
Croydon, PA
Edgely, PA
Fairless Hills, PA
Feasterville-Trevose, PA
Levittown, PA
Langhorne, PA
Morrisville, PA
Newportville, PA
Parkland, PA
Penndel, PA
Rockledge, PA
Tullytown, PA
Willow Grove, PA
Yellowood, PA